Find new, off-the-shelf and custom-designed, ankle-foot orthotics at Evolve Prosthetics & Orthotics in Las Vegas. We carry some of the best brands of orthoses on the market today. We can also design and fit you with a custom AFO made just for you and your lifestyle.
All About AFOs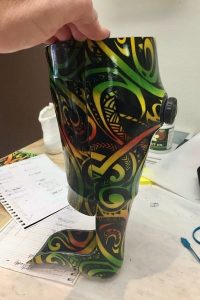 An AFO, or ankle-foot orthosis, is a type of custom ankle brace constructed of hard material and used to treat certain conditions that affect your ability to walk safely and correctly. A doctor will most often prescribe an AFO to help with a condition known as foot drop. Many conditions can cause foot drop or other similar mobility problems.
Multiple Sclerosis (MS)
Lou Gehrig's Disease / ALS
Charcot-Marie-Tooth Disease (CMT)
Cerebrovascular Accident (Stroke)
Alzheimer's & Parkinson's Disease
Traumatic Brain Injury
Muscular Dystrophy
Spinal Cord Injury
Nerve Injury
Supporting You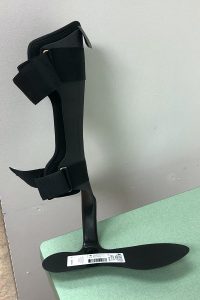 An AFO supports your weak limb, stabilizes your ankle and foot, and helps your toe clear the ground as you walk, thereby decreasing your risk of tripping and falling. Unlike a walking boot, which is often used for a short period following an injury or surgery, most ankle-foot orthotics are prescribed for chronic or permanent medical conditions. So, a great fit is essential.
Types Of Ankle Foot Orthotics
Solid Ankle
Plantar Fasciitis Splint
Charcot Restraint Walker
Metal Double Upright
Ground Reaction
CAM Walker
Pressure Relief (PRAFO)
Tibial Fracture Brace
Tibial Torsion Orthosis
Dynamic ROM
Finding The Right Fit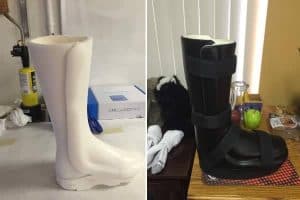 We can help you decide which style is the most compatible with your wants and needs. We carry top brands of ankle-foot orthotics, including Richie Brace, SureStep, Arizona AFO, and DAFO Brace, to name a few. Then, we'll make sure the fit is just right for you.
We can also custom design and create your ideal AFO from scratch.
Traditional Plastic AFOs 
Economical
Ideal For Short-Term Use
Can Be Heated For A More Custom Fit
Polypropylene AFOs
Provide Better Airflow Than Plastic
Are Heat-Moldable
Can Be Trimmed For A More Custom Fit
Have A Lower Profile Than Plastic
Fit Shoes Better Than Plastic
Ideal For Moderately Active Individuals
Carbon Fiber AFOs
Lightweight, Modern & Low Profile
Facilitate Normal Walking Patterns
Have A More Flexible Footplate
Designed To Prevent Pressure Sores
Ideal For Active People
Find AFOs In Las Vegas
At Evolve Prosthetics & Orthotics, we look forward to working with you. We fit ankle-foot orthotics for patients throughout the Las Vegas Valley. Call to schedule your free consultation today.